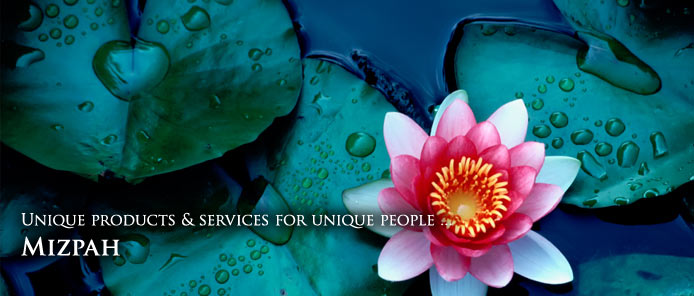 Client Testimonials
The following client testimonials have been submitted by Mizpah clients.
If you wish to, please also feel free to submit a testimonial.
Mizpah Spa
I have been a regular client of Mizpah for some time now. Nid performs the best massage that I have ever had. She recognises all of the tense and tight areas and uses her magic hands to release the stress and muscle pain.

Mizpah is a very professional company that offers many treatments and styles of massage, Nid is able to customise each treatment to suit the individual needs of her clients. I have no hesitation in recommending regular visits to Mizpah.

– Gay, Bribie Island, QLD, Australia

I was introduced to Nid, the proprietor and massage therapist in her own right, by a mutual friend. I was visiting my brother on Bribie Island and wanted to continue the therapy I was getting routinely in Virginia (USA).

I am a triathlete and found the weather on Bribie (in the winter) so conducive to training that I convinced myself to train hard several times a day and in doing so came out sore at the end of the day. Nid made it her personal mission to get me comfortably through each pressing training day that when I finally went home after 30 days away, I was more fit and toned and flexible than I was when I started – and mind you, I was on vacation, too!!!

Thanks, Nid, for everything, and when I come back to visit my brother again, you'll be on my list of the first people I contact. All the best.

– Candy, Williamsburg, VA, USA

I have been visiting Mizpah Spa for about two years now so I think it is time to let others into the wonderful secret I have found in visiting Nid. I have tried both aromatherapy massage and Thai massage as well as the wonderful foot massages.

Nid's skill in finding those sore spots and relieving aching limbs is phenomenal and I would recommend her to anyone who needs to relax and unwind as well as to those who have specific problems.

The atmosphere in the Spa is exotic and relaxing from the moment you walk in the door and the attention to detail is exceptional.

I would recommend a visit just to experience Nid's exceptionally gifted healing hands.

– Sue, Bribie Island, QLD, Australia

The Thai massage I receive from Mizpah Spa is nothing less than exceptional. Over the last four (4) years I have had numerous ailments that deplete my energy levels and restrict my blood circulation flow. I have tried many natural therapies, including acupuncture, remedial and deep tissue massage, Chinese massage and lymphatic drainage. They work for a short time 1-2 days (normally). Traditional Thai massage is nothing but fantastic and serves my purpose. It heals me physically, mentally, spiritually and emotionally and can last up to three weeks, but I prefer to have it every fortnight.

The team at Mizpah Spa are very welcoming and friendly, and the Thai Masseuse (Nid) is very good. For me, the massage, particularly the stretching, can hurt, especially when toxins are being released, but Nid is very compassionate and ensures any pain I am feeling is not too strong, often asking if I am OK, and checking that she is not hurting me. It is the best 1.5 hours you can have – de-stress, bring your mind and body into balance, soothing music, your mind stops ticking over.

What else can I say – I highly recommend Thai Massage, you won't be disappointed. Once you go Thai you won't want any other natural therapy, and it is extremely good value for money.

Thanks so much Nid and Jonathan – I wish I had found you guys when we first moved here.

– Dwayne, Caboolture, QLD, Australia

This week I have had two massages: one Traditional Thai massage and an Oil massage. Due to my conditions (Ross River Fever, poor blood circulation, sore joints, agonising pain), I contacted Nid and asked if she could squeeze me in (as my ankles and feet were incredibly aching and sore and hard to walk). She gave me a 1.5 hour massage (in which I was totally relieved and very very appreciative). My experience with Mizpah Spa is one of total satisfaction and I cannot find one fault.

You will find the owners/operators (Nid and Jonathan) very beautiful people and passionate about their work, caring for people and providing a holistic service; physical (taking away the pain), making you feel better, creating balance between mind and body, and taking your mind off your woes.

I like to have a chat with Jonathan (when available, as he is a very busy man) and Nid and have a pot of green tea.

This is my second testimonial in a number of days – I totally recommend Mizpah Spa and guarantee you will not be dissatisfied, continue to use their services, and recommend family and friends (which we have). We (my partner and I) have been using Mizpah Spa now for approximately 6 months and will continue to do so, as long as we are here, and have no desire to use another service.

Mizpah Spa Traditional Thai massage is awesome and I fully recommend it to anyone who needs stress relief, who has physical tiredness syndrome (Ross River Fever, Barmah Forest Fever, Dengue Fever), aching body, needs re-alignment between body, mind and spirit. It is the bomb!!! (i.e. excellent).

– Dwayne, Caboolture, QLD, Australia

I had the most fabulous Mizpah experience and felt fantastic afterwards. I will definitely keep coming back!!!

– Kathy, Melbourne, VIC, Australia
Mizpah Silk
When I first found Mizpah Silk I knew that I had found authentic Thai silk; however, I was not expecting such a perfect product. Jonathan, Nid and Susan were so helpful and provided me with honest advice for the most suitable type of silk for my needs.

The colour was perfect and the quality was second to none. I was so in love with my silk that I did not want to send it to the dressmakers!

It was such a fantastic experience and I really appreciate the time and effort that was put in to making my silk original, beautiful and authentic. Thank you very much to the residents in Roi Et province of Thailand, in particular, Tong Yoon who put her own time and expertise in to the creation of my silk.

Thank you very much Mizpah! I will definitely be back to order more silk again!

– Eilish, Brisbane, QLD, Australia
NOTE: These client testimonials have been submitted freely by Mizpah clients without any reward or recompense or expectation of the same whatsoever.
Shopping cart
There are no products in your shopping cart.