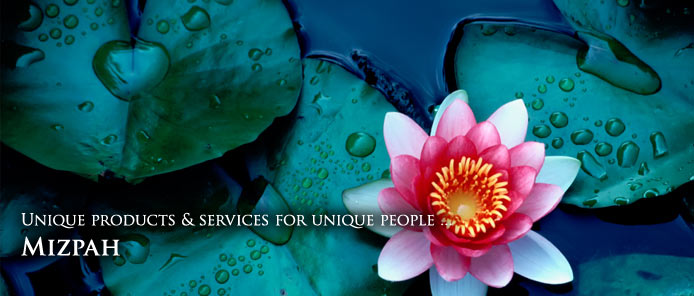 Mizpah News
In the news:
_____________________________________________
Temporary Cessation of Spa Services
With sincere apologies to all, we must halt our spa services for the foreseeable future. We are deeply sorry for any inconvenience this causes. As soon as we can resume those services, we will advise you here.
_____________________________________________
Gift Certificates
If you have a Gift Certificate, we will ensure the expiry date of that certificate is adjusted to allow for our closure period so that you are not disadvantaged by the closure. If, in the circumstances, you would prefer to arrange a full refund of your Gift Certificate, we will arrange that for you without question.
_____________________________________________
Mizpah Spa
_____________________________________________
News from Mizpah Spa
New 100gm Green Ointment Now Available
Our most popular Thai Therapeutic Ointment, our Green balm, is now available in a large 100gm jar. More of what you need when you really need it!
_____________________________________________
Tell Us What You Think
At Mizpah, we love to know what you think about what we do. If you have any comments or feedback you would like to give us, please tell us what you think. You can also submit a testimonial about Mizpah products and services which we can publish on our website, if you wish. We'll be delighted to hear everything you have to say. Thanks!
Tell a Friend
If you like what Mizpah does, tell your friends. Every Mizpah web page has a SHARE image at the bottom. Mouse over the image and choose your favourite social network. Facebook, Twitter, MySpace, Digg, Delicious – all these and hundreds of others are available.
Internet Explorer Browser Issues with Mizpah Website
Microsoft Internet Explorer (IE) version 7 and earlier versions, or IE version 8 and later versions running in IE 7 compatibility mode, cannot correctly display all pages on the Mizpah website.
These issues only occur with IE. This is because IE 7 and earlier versions of IE are not standards compliant. The Mizpah website is written in code that is standards compliant. All other web browsers we have tried, including Firefox, Safari, Google Chrome and Opera are standards compliant and do not have these display issues.
If you have any difficulties with IE, we recommend you upgrade to IE 8 or later and not run in IE 7 compatibility mode.
Alternatively, we recommend Mozilla Firefox

as an excellent browser instead of IE. It is open source, public domain freeware.
Shopping cart
There are no products in your shopping cart.